There's a rule of consistency in fitness. But the truth is working out is tough, and you can even fail to be consistent. All you need to do is motivate yourself to exercise every day. But how can you find that motivation to workout?

Most people workout because they are looking for results for their bodies either loosing weight or having a nice physique. That's all fine and healthy.
Disclosure: Some of the links in this post are affiliate links. This means if you click on the link and purchase the item, I will receive an affiliate commission at no cost to you but helps me run this site. Find out more
But there are things that you must consider first;
Perseverance. Exercise for change needs time. You won't change in two days. It is a process. It takes months even years. Just depends on how you tolerate.

It goes hand in hand with consistency. If you are consistent, to tell you the truth you will workout all your life.
Love your body. Don't exercise because people think you are too fat, or they say you don't look good in some clothes, or maybe a partner or a friend doesn't like you that way. Workout because of you.

If you do that for someone else, you will punish your body. You won't love yourself. You are going to fulfil someone else's wish and maybe might not even love your new self. Do it for yourself and your health. To protect your body from lifestyle diseases like cancer.
Remember you need to be health to work and live well.
One last thing. Have fun. Love what you do. A very good example is the female bodybuilders. If they listened to other people (that girls must be slim) they would not be doing what they love.

Workout and make sure it is what makes you feel good. There is a lot to do. Yoga, boxing, martial arts, go to the gym or home based. Do what the hell makes you happy.

I guess if you are reading this post, you are trying to look on how you can motivate yourself because you love working out. Or you are interested to start to exercise.

Well, welcome on board, friend. I'll share with you my ways and you can tell me yours on the comments. Here is how can you find your motivation to workout.

Ways to motivate yourself to workout.

I'm a home based exerciser and I work out in my room. I don't go to the gym or have a fitness coach. I'm my own gym. That doesn't matter right? We all want some motivation.

1. Have music around.

Almost everyone uses this. Music has a lot of healing effects to our brains. When you use music, that feeling of tiredness, muscle hurting and stress fades off.

Have it in your phone or mp3 player where you can connect it to your headphone, earphones or just have it loud on your radio. You have it done, exercise well.

2. Use a partner to work out.

Every one has those lazy days. There is a time when you don't want to work out. You are like oh! Maybe Tomorrow. Today I'm damn tired. The next day, well I'll start on Monday. I do that a lot.

Once I had this friend who thought she had a big belly and talked me into starting to exercise cause I'm a bit fatter( that's never been a problem). We did it.
If you don't have a partner, you should consider applying to a fitness program which will be easier. If you can't find one, try this program by Brett Hoebel. It is easier to understand and practice.

A bit of encouragement works better. What you need to have is a person who enjoys to do the exercises that you do, and is ready to be your partner in exercise. Then you are ready to go.

Ps. Don't take a lazy one. You won't be consistent.
Have a planned schedule.
3. Have a planned schedule

If you just expect to work out when you have free time, you will fail and never workout. Plan it. Give it enough as you would to a meal time.

It doesn't have to be long, maybe thirty minutes to an hour so you won't get bored. Unless fitness is your job like for the fitness trainers or sports people.

Put a timer to remind you. Put a vision board with the exercises that you want to do each day. Don't forget a rest day though.
4. Change the working out space.

Our minds have the tendency to get used to a surrounding. So in turn we get bored. To avoid that try to change the place you use for work out.

Go jogging outdoors, hit the gym or just stay indoors. This helps to give you enough morale to enjoy working out more.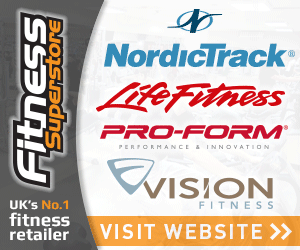 5. Change your techniques

In fact this is the most important motivation to workout. Don't change your environment only, even the exercises that you do.

You can start in a low pace then later increase the intensity and the time. Example for a simple plank to be beneficial start at thirty minutes then keep adding thirty minutes every day to add the effect. Also try something you never done before. If you do cardio everyday try weightlifting or yoga some other days. Have fun.

If you can not change, try to blend it in to your exercises. You could start with running a few meters, jogging, or skipping a rope. Do it as a warm up to your workouts.

6. Observe changes of yourself.

Have you ever seen those photos on Instagram with before and after. Some are unrealistic and edited. Others are real.

But if you want to see if they are real, try it on yourself. Take pictures of your progress, use a tape measure or observe yourself from a mirror. You will see how much you've change. And this will motivate you to continue seeing changes.

However, it is not recommended to do this daily. Like I said before, to develop a new you is a process. So don't get broken if you don't see anything the first few months. Just be consistent. That's all.

If you want to see changes fast, you have to also change your habits to healthy ones like eating a lot of fruits and eating healthy foods in correct proportions, a research study by society of endocrinology show limitations of food increases the motivation to exercise. Drink a lot of water and sleep well to give your mind some rest.
7. Include recovery workouts
If you are the type of person who does exercise according to a timer, then I'll assume the exercise must be intense. This workout routine is most likely to make your body sore and tired that you would feel like skipping the next day.
To save yourself do include recovery exercises in your workout plan. This will help to relieve the muscle from the tension and it will reduce the intensity of your activity.
Good examples of these exercises are a bit of stretching, yoga, and other light workouts. This course has incorporated all workouts that you will need for a smooth recovery. The exercise in this course will not only help to make you stable but also remove your growth plateau and help you build your muscles.
If you would love to add yoga in your workout routine, this program will help you as a beginner. It is guided by yoga experts who will take you through all yoga poses to relieve your muscles.
8. Active recovery days.
The body needs enough time to recover from the intense exercise, just like how you rest to help your brain.
In your routine make sure you have a day to rest. This will keep you more motivated because you will help your body heal and gain energy for other rounds of workouts.

Wrapping up!

Now you know the key motivation tips to workout. The only way to keep you going down the road is to continue motivating yourself, manage your time very well and strictly follow everything on your timetable. Also always be ready to include helpful changes to your workouts. Happy working out!